Last week we wrote about a tune in progress on a Mazdaspeed 3 Here. This Saturday the car hit the rollers and the results speak for themselves. The stock turbo runs out of steam up top but this bolted MS3 walked away with 292 hp and 347 ft lbs of torque at the wheels! The blue graph is what we started with, and the red is the finalized tune.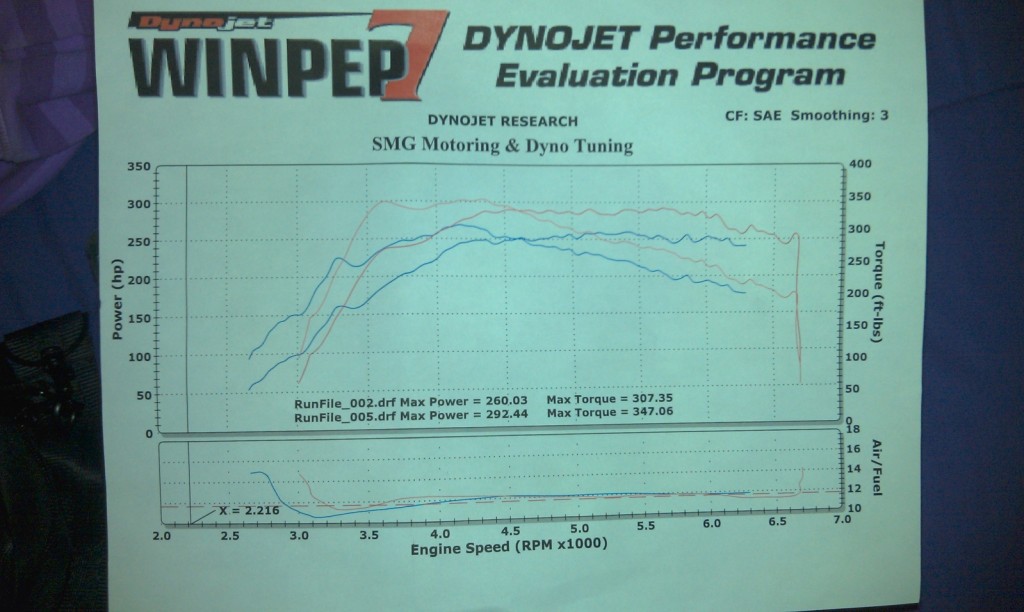 Great car and great customer to work with – thanks again Brandon! Looking forward to working with you when the big turbo goes on.
As a note, this car was fully tuned remotely because Brandon is located thousands of mile from us. Custom e-tuning has proven to be a powerful and affordable way to increase the performance of MS3 and MS6 vehicles, so Contact Us if you're interested in a tune regardless of where you live!
The Stratified Team, working with the PERM tuning network